To earn cashback, just follow these steps:
Visit the cashback section of the app: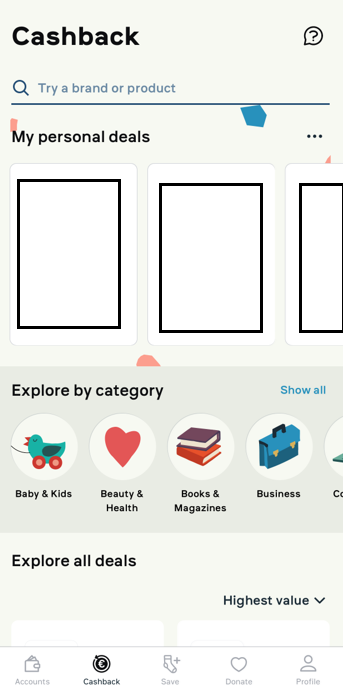 Explore all of the available deals.
Initiate a purchase through the link in our app. Please make sure you meet the applicable T&Cs of the shop. The conditions are indicated in each store.
That's it! As soon as you complete the purchase, your cashback will be on its way!
These are other articles you might find interesting:
How much cashback will I receive?
What do the different statuses in my Cashback Sock mean?
If you need further assistance, please click this link to send us a request.